Secure, Scalable and Powerful
Shared Hosting
Minimal
1GB Space
100GB Traffic
No MySQL DB
No SubDomains
1 Email Included
1 FTP Account Included
cPanel Features Included
Starter
Unlimited Space
Unlimited Traffic
1 MySQL DB
5 SubDomains
1 Email Included
1 FTP Account Included
cPanel Features Included
Premium
Unlimited Space
Unlimited Traffic
10 MySQL DB
25 SubDomains
10 Email Included
10 FTP Account Included
cPanel Features Included
Unlimited
Unlimited Space
Unlimited Traffic
Unlimited MySQL DB
Unlimited SubDomains
100 Email Included
Unlimited FTP Account Included
cPanel Features Included
cPanel Management
It's reliable, easy to use and comes with everything you need to manage your website smoothly. It comes with a variety of features to help you with your files, databases, data monitoring, statistics and other aspects of site management.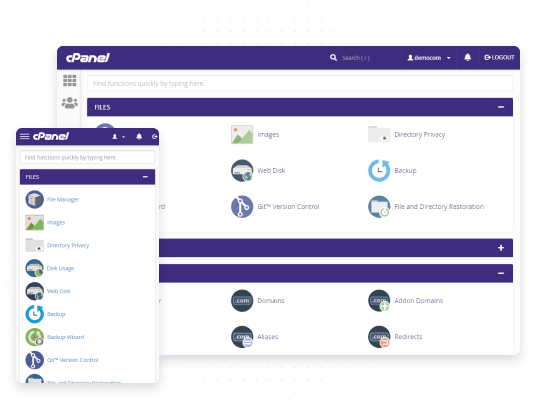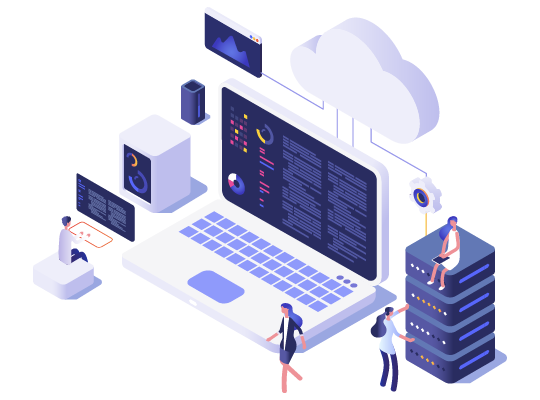 Always Online
Our plans are protected by a 99.9% server and network uptime guarantee by using custom-built servers with reliable hardware, a custom, carrier-independent internal network as well as a custom server monitoring system.
Intuitive Control Panel
Manage all aspects of your website from one place in a clear, simple and fast way thanks to our innovative client area.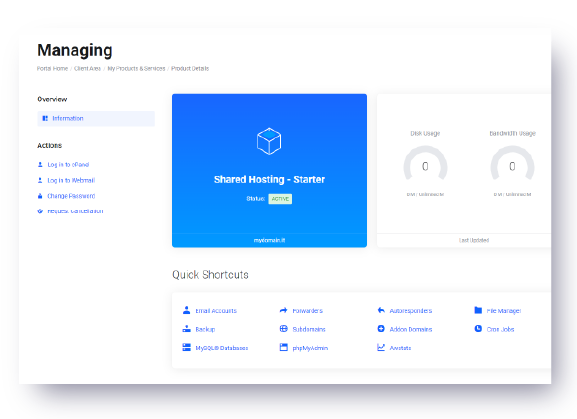 LiteSpeed Technology
Experience the difference in site loading speed and overall server performance
Data Sheet
| Swipe to check plans» | Minimal | Starter | Premium | Unlimited |
| --- | --- | --- | --- | --- |
| cPanel | Yes | Yes | Yes | Yes |
| Softaculous | Yes | Yes | Yes | Yes |
| Cloudflare | Yes | Yes | Yes | Yes |
| Web File Manager | Yes | Yes | Yes | Yes |
| One-click WordPress installs | Yes | Yes | Yes | Yes |
| AutoSSL | Yes | Yes | Yes | Yes |
| Attracta SEO Tools | Yes | Yes | Yes | Yes |
| Bandwidth | 100GB | Unlimited | Unlimited | Unlimited |
| Disk Space | 1GB | Unlimited | Unlimited | Unlimited |
| Swipe to check plans» | Minimal | Starter | Premium | Unlimited |
| --- | --- | --- | --- | --- |
| IMAP, POP3 and SMTP SSL/TLS | Yes | Yes | Yes | Yes |
| WebMail Access | Yes | Yes | Yes | Yes |
| Configurable for any device | Yes | Yes | Yes | Yes |
| Spam Filters (by SpamAssassin™) | Yes | Yes | Yes | Yes |
| Mail Accounts | 1 | 1 | 10 | 100 |
| Mailing List | 0 | 1 | 10 | Unlimited |
| Max Quota per Email Address (MB) | 1024MB | 1024MB | 2048MB | Unlimited |
| Swipe to check plans» | Minimal | Starter | Premium | Unlimited |
| --- | --- | --- | --- | --- |
| Subdomains | 0 | 5 | 25 | Unlimited |
| FTP Accounts | 1 | 1 | 10 | Unlimited |
| Addon/Parked domains | 0 | 0 | 1 | 3 |
| Swipe to check plans» | Minimal | Starter | Premium | Unlimited |
| --- | --- | --- | --- | --- |
| MySQL Databases | 0 | 1 | 10 | Unlimited |
| phpMyAdmin | Yes | Yes | Yes | Yes |
| Remote MySQL | Yes | Yes | Yes | Yes |
| Swipe to check plans» | Minimal | Starter | Premium | Unlimited |
| --- | --- | --- | --- | --- |
| Softaculous | Yes | Yes | Yes | Yes |
| Cloudflare | Yes | Yes | Yes | Yes |
| Node.js | Yes | Yes | Yes | Yes |
| Attracta SEO Tools | Yes | Yes | Yes | Yes |
| 2 JetBackup backup / week | Yes | Yes | Yes | Yes |
| SitePad Website Builder | Yes | Yes | Yes | Yes |
| WordPress Manager | Yes | Yes | Yes | Yes |
| Ruby App | Yes | Yes | Yes | Yes |
| Joomla | Yes | Yes | Yes | Yes |
| Over 75 one-click install scripts | Yes | Yes | Yes | Yes |